Fire Department
The Ridge Farm Fire Department is a volunteer unit. It functions as a separate entity apart from the Village of Ridge Farm. The Village of Ridge Farm is proud to have dedicated individuals willing to sacrifice for the good of their neighbors. The Village of Ridge Farm thanks each and every individual who serves and have served as our volunteer firefighters.
Funding for the Fire Department is driven by donations and fund raising events held each year. These event not only help raise necessary funds for the protection of Ridge Farm residents, it is a great way to visit with friends and the dedicated, volunteer firefighters. Fund raising events include Country Rhodes BBQ and Fish Fry, both held at Ward Park. Ghost Rally begins at the fire station, the Fireman's Pancake and Sausage Breakfast and Ham/Bean Dinner is also at the fire station.
If you are witnessing a crime in progress or are experiencing and emergency, please dial 911.
Help Support Your Village of Ridge Farm Fire Department! Donate Today!
Contact Info
Fire Department Chief
Eric Haase
Assistant Chief
Mike Goodwin
Captain
Mark Garrison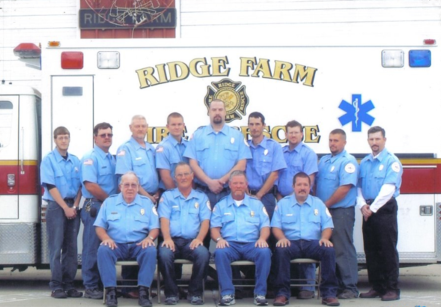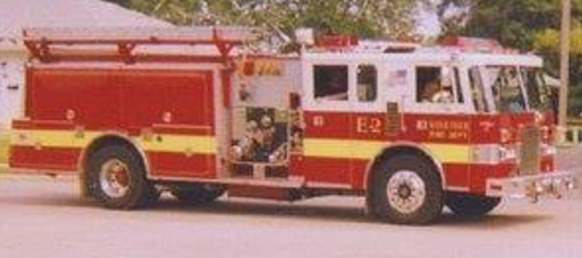 Group Members
President - Fire Department Board
Gary Romoser
Trustee - Fire Department Board
Ron Todd
Trustee - Fire Department Board
Philip Augustus
Fire Department Board -
Meets 3rd Thursday, 7pm
Location: Fire Station
Locations
Ridge Farm Fire Department
16 W Woodyard Ave./PO Box 435
Ridge Farm, Illinois 61870
Non-Emergency Phone: (217) 247-2311
Emergency call: 911
firedepartment@ridgefarmIllinois.com
Fax: (217) 247-2199